Joel Haven Hill - CEO, Kemit Group, LLC
Mr. Hill is a dedicated, conscientious leader and manager with more than twenty-eight years of military, civil service and corporate work experience. He has demonstrated success in a wide range of management, program, administrative, supervisory and policy positions. Mr. Hill is recognized as a creative thinker, problem solver, and an enthusiastic team player with a commitment to excellence and superior customer service. Since his retirement from the military, Mr. Hill has served in the capacity of technical advisor of multiple intelligence disciplines, senior instructor, and senior investigator for Departments of Education and Defense. In 1980, Mr. Hill enlisted in the Alabama Air National Guard as an RF-4 tactical photo processer. In 1983, Mr. Hill was honorably discharged from the Air National Guard and received a commission as an officer in the United States Air Force through the ROTC program at Tuskegee University, Tuskegee, Alabama. Mr. Hill went on to serve as an U.S. Air Force Intelligence Officer for nearly 22 years. During his military tenure, Mr. Hill served in positions at the tactical, operational, strategic and Joint Staff levels. During this time, Mr. Hill also earned a Master's Degree in Administration from Central Michigan University. In 2000, Mr. Hill was selected as a Commander for one of the first units in the Air Force to plan and conduct Information Warfare and Operations. In 2004, Mr. Hill retired from the Air Force. Over the course of his career, Mr. Hill earned numerous commendations including the Defense Meritorious Service Medal (DMSM) and the Office of the Director, National Intelligence (ODNI), National Intelligence Achievement Medal (NIAM), for exceptional contributions to the Intelligence Community (IC). Mr. Hill's investigative work experience began in 2007 as a contract Investigator with the Office of Personnel Management, Federal Investigations Division (OPM/FID). Since that time, he has served with the Office of Inspector General with the Department of Education, Special Investigations Unit (SIU) and U.S. Fleet Cyber Command Office of Inspector General.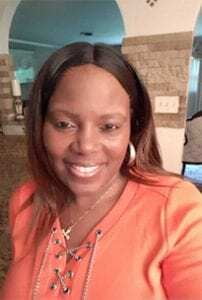 Darlene Terry - Law Enforcement Adviser
Highly motivated, solutions-focused law enforcement professional with extensive experience and an impressive record of leadership; consistently sustained achievements within all levels of customer service, project management and resource planning. Proactive management style and strong people skills combined to implement strategic administrative and operational initiatives that enhance productivity, quality customer service, employee morale/motivation and overall bottom-line performance.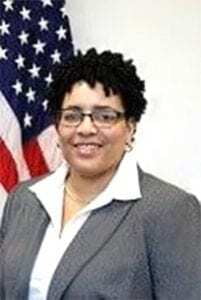 Kristi Hill - Compliance Adviser
Dr. Kristi Hill serves as the Acting Director of the National Institute on Disability, Independent Living and Rehabilitation Research. Dr. Hill earned a PhD in neuroscience from the Medical College of Virginia. She has published in peer reviewed journals and contributed to the development of book chapters, educational tools and training materials for research and clinical professionals, service providers, and people with disabilities. She also has also served on the editorial boards of several national journals and local publications. Dr. Hill was formerly the Director of Small Business at the U.S. Department of Education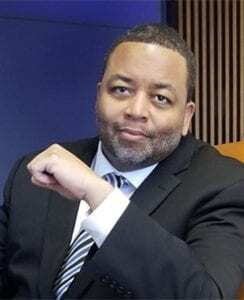 Will Holmes - Business Adviser
Will Holmes is an award-winning, international business consultant with clients and partners including The U.S. Department of Defense, The U.S. Small Business Administration, The U.S. Department of Treasury, The U.S. Department of Commerce, The Government of Kenya, The City of Baltimore, Goldman Sachs 10,000 Small Businesses, Wells Fargo Bank, M&T Bank, SoundExchange, The Harbor Bank of Maryland, Johns Hopkins Carey Business School, Morgan State University and hundreds of growing companies, non-profit organizations and universities around the world. His firm, WHC's focus is the efficiency, profitability and global growth of their clients. Also, Will Holmes is the newly elected Chairman of the Board for the Baltimore City Chamber of Commerce. Additionally, Will just purchased Wellness Today Spa, a boutique massage therapy spa right outside Baltimore City.